The Good Girl
Unabridged Audiobook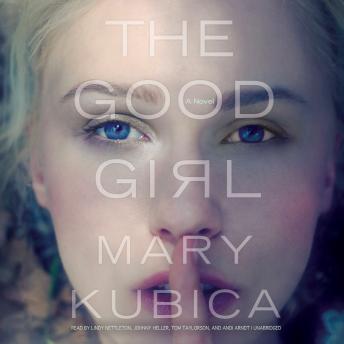 Duration:
10 hours 40 minutes
Summary:
"I've been following her for the past fewdays. I know where she buys her groceries, where she has her dry cleaning done,where she works. I don't know the color of her eyes or what they look like whenshe's scared. But I will."
Born to a prominent Chicago judge and his stifled socialitewife, Mia Dennett moves against the grain as a young inner-city art teacher.One night, Mia enters a bar to meet her on-again, off-again boyfriend. But whenhe doesn't show, she unwisely leaves with an enigmatic stranger. With hissmooth moves and modest wit, Colin Thatcher seems at first like a safeone-night stand. But following Colin home will turn out to be the worst mistakeof Mia's life.
Colin's job was to abduct Mia as part of a wild extortionplot and deliver her to his employers. But the plan takes an unexpected turnwhen Colin suddenly decides to hide Mia in a secluded cabin in rural Minnesota,evading the police and his deadly superiors. Mia's mother, Eve, and DetectiveGabe Hoffman will stop at nothing to find them, but no one could have predictedthe emotional entanglements that eventually cause this family's world toshatter.
An addictively suspenseful and tautly written thriller, TheGood Girl is a compulsive debut that reveals how, even in the perfect family,nothing is as it seems.
Genres:
1 of 1 people found this review helpful.

1 of 1 people found this review helpful.

1 of 1 people found this review helpful.