The Bishop's Wife
Unabridged Audiobook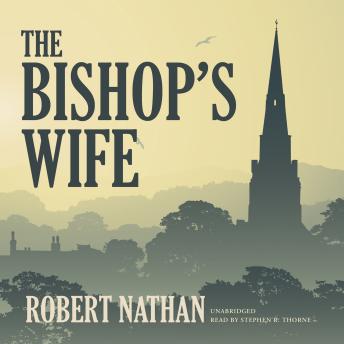 Duration:
3 hours 5 minutes
Summary:
This classic novel is the inspiration behind thebeloved Christmas film of the same name starring Cary Grant and Loretta Young.
BishopHenry Brougham desperately wants to build a great cathedral for his overcrowdedparish. The problem is he doesn't know how he will find a capable archdeacon tohelp fund the project. But that's not his only problem. Though his beautifulwife Julia fulfills her marital duties, there is no passion between them. Whenthe bishop prays for help, it comes in the form of Michael, a handsome, golden-hairedangel who takes the position of archdeacon. Michael exudes love, which drawsnew and unexpected emotions from Julia. However, Michael's limitless capacityfor love is stifled by his mortal duties of manipulating money from wealthyreligious patrons.
With the holidays approaching, the bishop senses the mutualattraction between Julia and Michael. Will the purity of a divine love lureJulia away, or will her sense of marital duty prevail?
Genres: