Boy Swallows Universe: A Novel
Unabridged Audiobook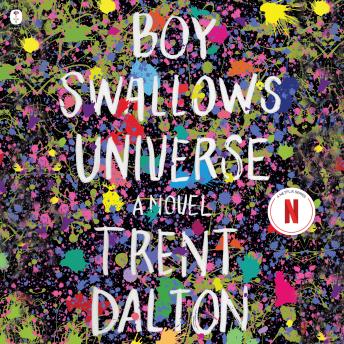 Duration:
16 hours 44 minutes
Summary:
An utterly wonderful debut novel of love, crime, magic, fate and a boy's coming of age, set in 1980s Australia and infused with the originality, charm, pathos, and heart of Extremely Loud and Incredibly Close and The Curious Incident of the Dog in the Night-Time.

The mind can take you anywhere you want to go.

Eli Bell's life is complicated. His father is lost, his mother is in jail, and his stepdad is a heroin dealer. The most steadfast adult in Eli's life is Slim—a notorious felon and national record-holder for successful prison escapes—who watches over Eli and August, his silent genius of an older brother.

Exiled far from the rest of the world in Darra, a seedy suburb populated by Polish and Vietnamese refugees, this twelve-year-old boy with an old soul and an adult mind is just trying to follow his heart, learn what it takes to be a good man, and train for a glamorous career in journalism. Life, however, insists on throwing obstacles in Eli's path—most notably Tytus Broz, Brisbane's legendary drug dealer.

But the real trouble lies ahead. Eli is about to fall in love, face off against truly bad guys, and fight to save his mother from a certain doom—all before starting high school.

A story of brotherhood, true love, family, and the most unlikely of friendships, Boy Swallows Universe is the tale of an adolescent boy on the cusp of discovering the man he will be. Powerful and kinetic, Trent Dalton's debut is sure to be one of the most heartbreaking, joyous and exhilarating novels you will experience.
Genres:
2 of 2 people found this review helpful.

2 of 2 people found this review helpful.

1 of 1 people found this review helpful.

1 of 1 people found this review helpful.