The House on Fripp Island
Unabridged Audiobook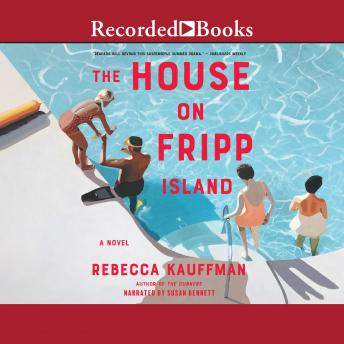 Duration:
9 hours 11 minutes
Summary:
Fripp Island, South Carolina, is the perfect destination for the wealthy Daly family: Lisa, Scott, and their two girls.
For Lisa's childhood friend Poppy Ford, however, the resort island is a world away from what she and her family are used to.

Everyone brings secrets to the island, distorting what should be a convivial, relaxing summer on the beach. Lisa
sees danger everywhere—the local handyman can't be allowed near the children, and Lisa suspects Scott is fixated
on something, or someone, else. Poppy watches over her husband, John, and his routines with a sharp eye. For
the children, it's a summer of change: Ryan Ford prepares for college in the fall, Rae Daly seethes on the brink of
adulthood, and the two youngest, Kimmy Daly and Alex Ford, are exposed to new ideas and different ways of life as
they forge a friendship of their own. The ones who return from this vacation will spend the rest of their lives trying
to process what they witnessed, the tipping points, moments of violence and tenderness, and the memory of whom
they left behind.
Genres:
2 of 2 people found this review helpful.