A Walk in the Wood: Meditations on Mindfulness with a Bear Named Pooh
Unabridged Audiobook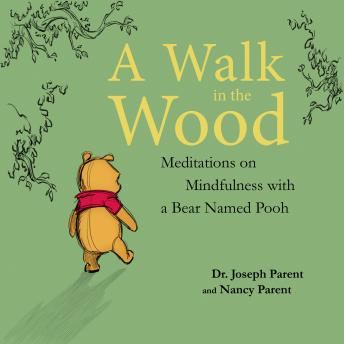 Duration:
2 hours 11 minutes
Summary:
The benefits of mindfulness are well recognized: greater peace of mind, less stress, and the opportunity to work through and transform thoughts, memories, and worries. It also fosters equanimity, helping us accept the changes and challenges life brings.

In our frantic world, who better to guide listeners through this transformative practice than a long-beloved bear who has perfected the art of simply being? 'Just two things to do to truly be Pooh-just be present and kind,' he says.

And, not coincidentally, he lives in the woods. There is a growing acknowledgment of the benefits of deeply experiencing nature. The calming quality of sounds like running water and rustling leaves, the soothing properties of smells like lavender and chamomile, and the emotional comfort of beautiful natural vistas are well known.

A Walk in the Wood is both inspiring and instructive. Simple stories with clearly stated goals and easy-to-follow exercises provide all the tools you'll need to take the first step, or continue on your journey, toward a quieter and calmer way of living.
Genres:
1 of 1 people found this review helpful.