The Wolf's Mother Speaks
Unabridged Audiobook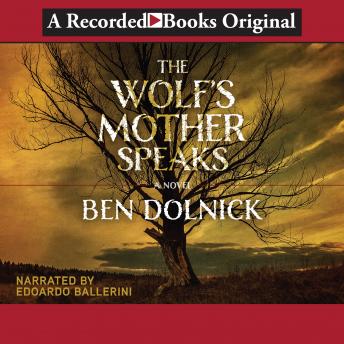 Duration:
4 hours 42 minutes
Summary:
Get out of here, Joyce. Go home. You don't need bad news. Joyce always had an uneasy feeling about her son, Michael. Serious baby, then a serious kid, then a serious grown-up. His large, dark eyes. He always kept everything inside. When he misses coming home for his birthday, Joyce believes the worst and takes a drive upstate, desperate to find him. What she finds will strain her sanity. Intimate and unsettling, The Wolf's Mother Speaks is perfect for fans of Jeff VanderMeer, Victor LaValle, and Drew Magary. Ben Dolnick takes listeners on an unforgettable, hauntingly funny journey alongside a mother whose love takes many forms-and a substantial body count.
Genres:
2 of 2 people found this review helpful.

1 of 1 people found this review helpful.