Eight in the Box: A Novel of Suspense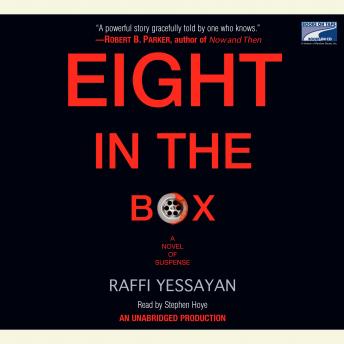 Duration:
5 hours 34 minutes
Summary:
They call him the Blood Bath Killer -- a man who has now killed two Boston women by sneaking into their homes, filling the bathtub with their blood, and making off with their bodies. And everything suggests that he's poised to strike again.

Out to stop him are two good cops -- Detective Angel Alves and his hard-driven boss, Sergeant Wayne Mooney -- and waiting in the wings to provide justice is a team of young prosecutors led by Assistant District Attorney Conrad Darget. His team, a Homicide Response Team featuring attorneys handpicked by the DA to represent the office at all murder scenes, is managed by the dedicated Liz Moore and consists of a diverse group, from the erudite but troubled Mitch Beaulieu to the aggressive but so-far-unsuccessful Nick Costa to the hard-working and principled Brendan Sullivan.

But as the bodies continue to disappear, the case becomes more personal, difficult, and dangerous for everyone involved. First, a victim turns out to be a childhood friend of Alves's. Then, it becomes clear that the only connection between victims is time spent on juries at the South Bay District Courthouse -- the Homicide Response Team's headquarters -- which means that the killer is among them.

A gripping first novel distinguished by breakneck pacing, accessible prose, and intriguing detail of the world of criminal law, Eight in the Box will thrill all fans of commercial suspense.
Genres: