The Futurist
Unabridged Audiobook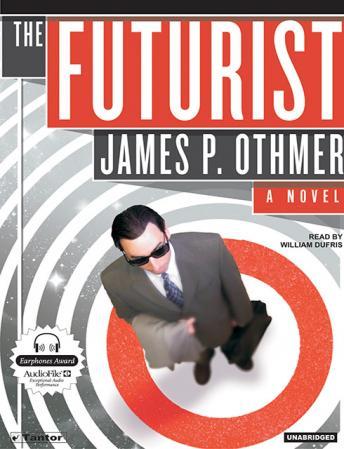 Duration:
10 hours 0 minutes
Summary:
Yates is a Futurist. Which is to say he makes a very good living flying around the world dispensing premonitory wisdom, aka prepackaged bull, to world governments, corporations, and global leadership conferences. He is an optimist by trade and a cynic by choice. He's the kind of man who can give a lecture on successive days to a leading pesticide manufacturer and the Organic Farmers of America, and receive standing ovations at both.

But just as the American Empire is beginning to fray around the edges, so too is Yates's carefully scripted existence. On the way to the Futureworld Conference in Johannesburg, he opens a handwritten note from his girlfriend, saying she's left him for a sixth-grade history teacher. Then he witnesses a soccer riot in which a number of South Africans are killed, to the chagrin of the South African PR people at Futureworld. Sparked by a heroic devastation of his minibar and inspired by the rookie hooker sent to his hotel room courtesy of his hosts, Yates delivers a spectacularly career-ending speech at Futureworld, which leads to a sound beating, a meeting with some quasi-governmental creeps, and a hazy mission to go around the world answering the question: Why does everyone hate us?

Thus begins an absolutely original novel that is fueled by equal parts subversive satire, genuine physical fear, and heartfelt moral anguish. From the hideously ugly Greenlander nymphomaniacal artist to the gay male model spy to the British corporate magnate with a taste for South Pacific virgin sacrifice rituals, The Futurist manages to be wildly entertaining and deadly serious at the same time.
Genres: