Serial Killers: The Method and Madness of Monsters
Unabridged Audiobook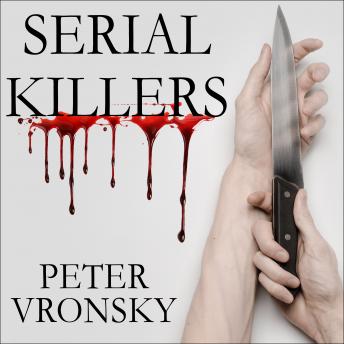 Duration:
16 hours 3 minutes
Summary:
In this unique book, Peter Vronsky documents the psychological, investigative, and cultural aspects of serial murder, beginning with its first recorded instance in ancient Rome, through fifteenth-century France, up to such notorious contemporary cases as cannibal/necrophile Ed Kemper, Henry Lee Lucas, Ted Bundy, and the emergence of what he classifies as 'the serial rampage killer' such as Andrew Cunanan.

Exhaustively researched with transcripts of interviews with killers, and featuring up-to-date information on the apprehension and conviction of the Green River Killer and the Beltway Snipers, Vronsky's one-of-a-kind book covers every conceivable aspect of an endlessly riveting true-crime phenomenon.
Genres:
2 of 2 people found this review helpful.