Let Us Tell You a Story
We've got more than 100,000 incredible audiobooks
that will take you anywhere you want to go.
Get Your First Book Free!
Members can also enjoy kids sales starting at just $1 all month long!
Sign up here
Great Selection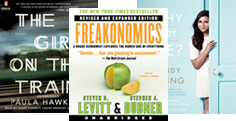 We have it all! Bestsellers, classics, award-winners and more. What do you want to listen to?
Browse Books
Unrivaled Apps
Take your books anywhere with our free apps for iOS and Android. Listening on-the-go has never been faster, easier or more enjoyable. Learn More
Read more about us on: